Viana do Castelo
What's happening

Where To Eat

Points of interest
22 Dec 2019
Another Christmas Concert with the Choir and Orchestra of the Fernandes Fão Music Academy will...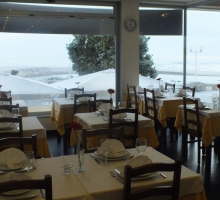 The VITÓRIAMAR restaurant is located on the waterfront of Vila Praia de Âncora having the...
More info
Restaurant in the hotel with the same name, serving Portuguese and international cuisine....
More info
This is the first Beach, South of the river Lima, consisting of two spaces: a beach with a small beach on the north side of the spur, characterized by high...
Religious Architecture, mannerist. Calvary with fourteen crosses, of great simplicity, based on pedestals with corresponding registration to the respective...