Viana do Castelo
What's happening

Where To Eat

Points of interest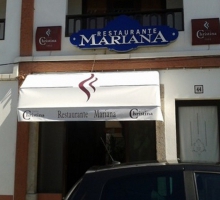 Located near the beach of Afife, this restaurant was frequented by notable figures from various...
More info
Two decades after being ended, the Cineteatro dos Bombeiros Voluntários of Vila Praia de Âncora, reopened doors in January 2017, completely remodeled. The...
There is actually 2 associations located in Viana do Castelo,through them you can dedicate yourself to the joys of diving namely: Amigos do Mar Avenida...