Viana do Castelo
What's happening

Where To Eat

Points of interest
Saleiro restaurant, has a large, bright room with stunning views of the Atlantic Ocean. The...
More info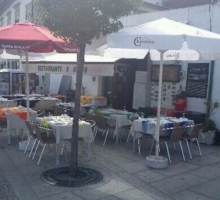 Rustic and cozy restaurant offering good traditional Portuguese cuisine, with emphasis on some...
More info
There is actually 2 associations located in Viana do Castelo,through them you can dedicate yourself to the joys of diving namely: Amigos do Mar Avenida...
The Lima River provides the practice of other sports such as jet-skiing, sailing, rowing, canoeing, fishing or just a boat trip, departing from the Marina.