Viana do Castelo
What's happening

Where To Eat

Points of interest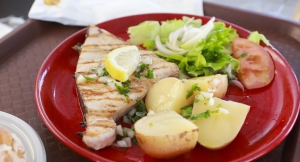 07 to 16 Aug 2020
From August 10 to 20, Vila Praia de Âncora becomes the Capital of Espadarte, attracting the...
Regional and traditional cuisine restaurant, excellent quality. Specialties: Cozido à...
More info
Capacity: 40 seats. Day of closure; Saturday. Specialty: Regional Cuisine.
More info
The House of Niches (Casa dos Nichos) is a fifteenth century building which has recently been restored for the purpose of housing an exhibition area. In the...
The numerous walking routes through the area mean we can cross several different kinds of natural landscape and inhabited areas, which are proof of the...