Valença
What's happening

Where To Eat

Points of interest
Bar terrace. This establishment near Cávado with a great view over the river.
More info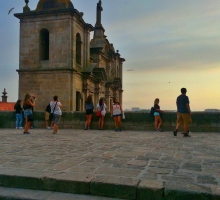 With an historical centre classified as world heritage site by UNESCO since 1996, Porto presents itself as a city made of contrasts, the scenery is...
Family Moments are designed to allow you to enjoy leisure time, as well as special and unforgettable moments together. You can experience different...