Arcos de Valdevez
What's happening

Where To Eat

Points of interest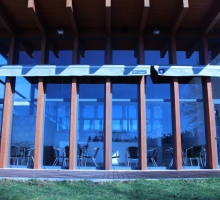 Friday from 7.30am to 22pm. Saturday from 12.30pm to 15pm and from 19.30pm to 22pm. Sunday from...
More info
Milestone column in a bad state of preservation. Incomplete and very eroded inscription, therefore it is almost unreadable. It is on the ground and partly...
Traditionally known as the "Penedo do Castelo" (Castle?s Rock), it is essentially characterized by the fact that develop over a large rock, providing...