Vila Pouca de Aguiar
What's happening

Where To Eat

Points of interest
24 Jul 2023
The night of July 24, night of pilgrims to Santiago, that the City Council have instituted in...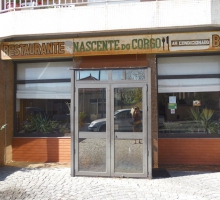 Traditional gastronomic reference of the county seat, the Restaurant Nascente do Corgo is...
More info
Opening hours: 06h30-20h00 (summer)On weekend opens 07h00
More info
Touristic Cycling Route of Vale do Corgo This trail, of 30 Km extension, was structured for bikes, all-terrain (BTT) and is marked with an adequate sign,...
Situated in Space Arts Centre Nadir Afonso. Here you can get all kinds of typical products of Boticas, like crafts and delicious gastronomic products, such...