Armamar
What's happening

Where To Eat

Points of interest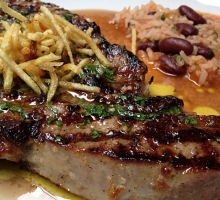 Concept: Inspired by the Douro prescription, the letter is seasonal, with emphasis on local...
More info
The preserved village of Granja do Tedo is home to one of the most beautiful recreational areas in the municipality of Tabuaço.Taking advantage of the clear...
The stained glass at Casa do Douro, by painter Lino António, summarises the whole dynamics of the Douro Demarcated Region. It has an approximate surface...