Lamego
What's happening

Where To Eat

Points of interest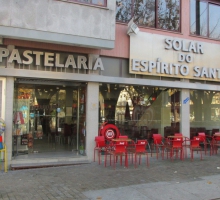 Open every day.  Opening hours: 7:00h-2:00hCapacity: 150 Pax Specialties: "Bôla folhada",...
More info
Specialities: Grilled Chicken and other grilled food. On Thursdays is "Feijoada" (beans and meat...
More info
INTERPRETATION CENTRE OF LAMEGO Classified as National Monument, the Castle of Lamego rises from the highest point of the walled space, where the city had...
This palace, from the 18th century, was known as Casa de Almacave. It operated as the court of the city for a long time. The Court of Appeal operated in...