Espinho
What's happening

Where To Eat

Points of interest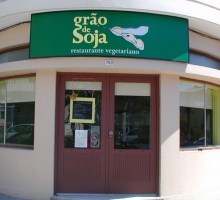 If you are keen on vegetarian, we suggest you enjoy the Gratin of Aubergine. Another specialty...
More info
With informal and friendly atmosphere, in the heart of Espinho, the lower floor lounge serves...
More info
Former Elementary School to visit on the corner of street 22 and 19, worthy of being observed. We will tell: In 1900, at the World Exhibition in Paris, the...
The construction of the Town Hall is due to the Mayor of the City Hall, Dr. Augusto Braga de Castro Soares, who played functions between 1938 and 1942,...