Ponte da Barca
What's happening

Where To Eat

Points of interest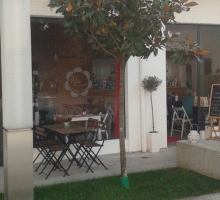 The Vila Gourmet Shop intends to meet the needs of the world gourmet lovers, in order they can...
More info
The Planeta Lima organizes descents of the river Lima in kayak all year round. These kayak trekking are fun activities which allow you to be in touch with...
The river beach is located in the town of Ponte da Barca. It has a wide sandy beach and enjoys a stunning natural landscape. In summer season, it is equiped...