Barcelos
What's happening

Where To Eat

Points of interest
It started in the 50's, practising a regional cuisine in particular plates from Minho. With...
More info
The Turismo Restaurante Lounge invites you to a trip through the world of flavours. This...
More info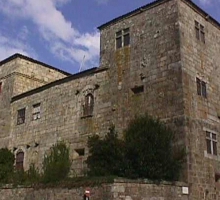 It´s a 15th century building, dated from 1448, with Manueline characteristics. It's a testimony of the civil aristocracy architecture, enriched by the...
Three-storey building from the 17th century, situated at nº 33-35 of the Liberdade Avenue, the façade is decorated with 19th century azulejos.