Barcelos
What's happening

Where To Eat

Points of interest
"O Laranjeira" Pensão Restaurante is uniquely situated in Viana do Castelo historical centre...
More info
Localized in Rua Elias Garcia, the Divinal restaurant speciality is pizzas and Pastas and for...
More info
Teotónio da Fonseca, referring to the railway infrastructure built along the whole line of Minho, called it "the highest and elegant work (...) of all the...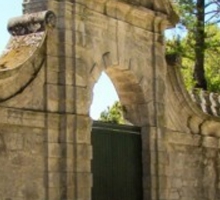 The wall and the gate of the House of Belinho, property of the poet Antonio Correia de Oliveira, transmit nobility. The central gate is surmounted by the...