Barcelos
What's happening

Where To Eat

Points of interest
28 and 29 Aug 2020
One of the oldest and traditional ROMARIAS of Alto Minho. In keeping with tradition, pilgrims...
Traditional Restaurant! Portuguese cuisine, cozy atmosphere with fireplace, terrace and garden....
More info
traditional cuisine located at the centre of viana do Castelo.
More info
The ruins of the Convent date from the 11th century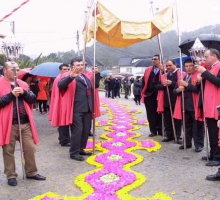 Celebrated in Belinho Note: The dates of the activities / festivals are the sole responsibility of the Events Committees, so we are totally oblivious to the...