Maia
What's happening

Where To Eat

Points of interest
The Sancho Panza ... at Cais (Cais de Gaia, next to the cable car) has a great variety of...
More info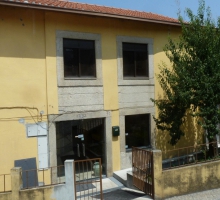 A hundred-years-old bakery that is in the same family for many years. It is located in an...
More info
The Convent Corpus Christi was originally built by the river in the XIV century. The Church experienced a gradual degradation caused by the constant...
Seventeenth century granite manor house with coat of arms.