Arcos de Valdevez
What's happening

Where To Eat

Points of interest
Restaurant O Lagar Closed on Monday Opening Hours: 9: 30h - 24h Capacity: 30...
More info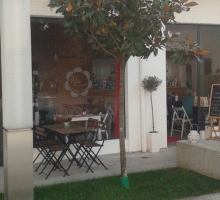 The Vila Gourmet Shop intends to meet the needs of the world gourmet lovers, in order they can...
More info
In 1515 King Manuel the 1st granted a charter to the village, a fact that increases the construction of the pillory. Until 1700 was placed in the Centre of...
It is the oldest monument in the village, transitioning between the Romanesque and Gothic period, its construction probably began late 14th century,...