Caminha
What's happening

Where To Eat

Points of interest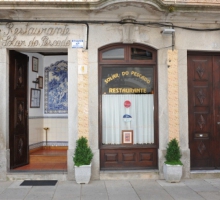 Situated in one of the arteries in the historic center of the village of Caminha, the Solar Fish...
More info
Rias Baixas Restaurant It is a comfortable space, situated next to the beach, offering...
More info
It is situated at the bottom of St. John Street, old Vau Street. Its construction dates back to the seventeenth century. The interior is very simple, with a...
The Hydroelectric Station in Covas is located on the right bank of the river Coura and it has access to the left bank through a trail that crosses a...