Caminha
What's happening

Where To Eat

Points of interest
20 Jul 2020 to 23 Aug 2021
The House of Marco in Arga Low in the months of July and August, becomes a magnificent gallery,...
The Design & Wine Hotel **** combines modernity with heritage. Keeping the XVIII century...
More info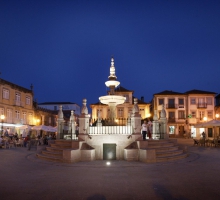 Lacated in the historical center of Caminha, The Fountain is a remarkable work that beautifies The Terreiro Square. It was ordered to be built between 1551...
Located in a former elementary school this centre shows all the agricultural implements of the cycle of the corn and bread, going from preparing the land,...