Caminha
What's happening

Where To Eat

Points of interest
15 Jun 2019
Caminha promotes IV International Descent of Rio Coura in Kayak.  The route runs between Vilar...
Situated at the mouth of the Rio Minho, where the river and the sea meet, 1,5 km from the town...
More info
In a refined atmosphere let yourself be seduced by the flavors of traditional Portuguese...
More info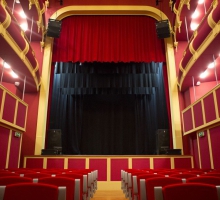 The Valadares Municipal Theatre, located at Rua Ricardo Joaquim de Sousa was built in 1897, directing the work the then owner Jose Maria Valadares and...
It`s located in Corredoura Street, its origin lies in the seventeenth century when it took place the union of some existing houses. It`s an urban palace of...