Caminha
What's happening

Where To Eat

Points of interest
20 Jan to 15 Dec 2019
The market of Antiques, Collectibles and Collecting, takes place on the 3rd Sunday of each month...
The Design & Wine Hotel **** combines modernity with heritage. Keeping the XVIII century...
More info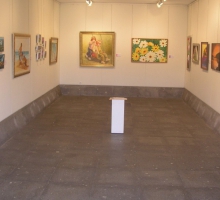 The Caminhense Art Gallery, located in the middle of the village square, is a space through which pass by dozens of exhibitions of artists throughout the...
"Caminha 4X4", organizes sightseeing tours in jeep, showing the beauty of the region, passing trought the dirt roads of farmers, hunters and lovers of all...