Alojamento Turístico - Casa das Feitorias
Baião
What's happening

Where To Eat

Points of interest
Specialities: "Tapas", wines and "Gastropub"Capacity of the room: 60 pax. Opening hours: Monday...
More info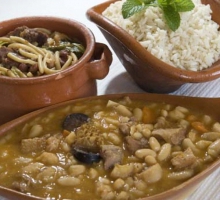 The fluvial beach located along the course of the Teixeira River, offering an extensive beach gifted with calm and clean waters and grassy area. It has...
Set out to discover Mesão Frio. Land of durienses cultural traces strongly pronounced and preserved. Starting a tour through the historic centre of the...