Apartamentos Turísticos Vila Praia
Caminha
What's happening

Where To Eat

Points of interest
30 Apr to 05 May 2019
Vila Praia de Âncora hosts the 5th Edition of "Vila Praia em Flor". The joy of May in bloom is...
It is the perfect restaurant to go together with family or friends. It is located in Vila...
More info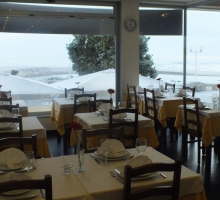 The VITÓRIAMAR restaurant is located on the waterfront of Vila Praia de Âncora having the...
More info
We are tour operators based in Vila Praia de Âncora (district of Viana do Castelo and county of Caminha), which mainly works with tourist visits and...
The Guntilanis Gallery, is located in the building of Ludoteca / Library that occupies four floors of the "tower" and its name refers to  origins of Vila...