Apartamentos Turísticos Vila Praia
Caminha
What's happening

Where To Eat

Points of interest
17 Oct 2019
This Cycle promotes the creation of consumption cultural habits by providing a connection with...
10 to 18 Nov 2019
An international showing organised by the "Teatro do Noroeste"? Theatre ? Viana?s Dramatic...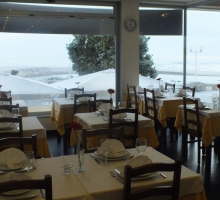 The VITÓRIAMAR restaurant is located on the waterfront of Vila Praia de Âncora having the...
More info
Located in a prime location on the Atlantic Ocean, with the perfect juncture between land and...
More info
AnchorPoint Surf House & Surf School is located in a small fisherman village called Vila Praia de Âncora, in the north of Portugal. Classes provided by...
The Fountain and "Alminhas" of Nossa Senhora das Preces,is located near Ribeira das Preces - at the intersection of Rua das Precess with Santana Avenue -...