Casa Cancela da Renda
Vieira do Minho
What's happening

Where To Eat

Points of interest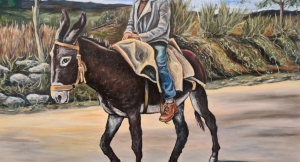 14 Jul to 29 Aug 2022
The exhibition "Barroso: memories and dreams" by the artist Barrosã Amélia Santos, is on display...
The restaurant Zé da Estrada restaurant is located in Penelas, Guilhofrei, and it is open about...
More info
The restaurant Senhora da Fé is located in the village of Vieira do Minho and has a capacity of...
More info
Fafe offers several natural outdoor and leisure places where you can enjoy yourself and relax!
Louredo, in the same parish, is a typical village facing the Caniçada Lagoon and Gerês. The village was completely restored according to the traditional...