Casa de Juste
Lousada
What's happening

Where To Eat

Points of interest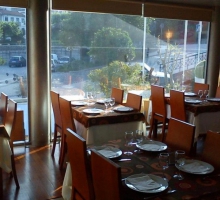 The restaurant Pensão Magalhães works since 1920, is locate in Fornos, in the ciyy center. It is...
More info
It is a typical restaurant where regional dishes prevail. We recommend the roast lamb and the...
More info
Inserted in the Gourmet Route, the Casa de Vilaverde is located in the Região Demarcada dos Vinhos Verdes (Demarcated Region of Vinho Verde) in the heart of...
Come ride a horse, watch the horse races, feel the equestrian art`s real emotion or just enjoy the splendid sceneries and the landscape`s peace. With 30...