Casa dos Passais
Ponte da Barca
What's happening

Where To Eat

Points of interest
Day Off: Sunday Dinnder / Monday Opening hours: 12h ? 15h / 19h ? 21:30h Capacity of the rooms:...
More info
The actual bridge connecting nowadays the two banks of "Arcos de Valdevez"?s village is a building of the 19th century, begun in 1876 and completed in 1880,...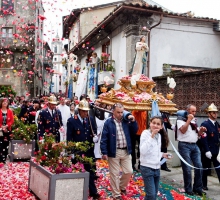 Occupying a headland to the west of the village, lays the original location of a medieval castle, the sanctuary of Our Lady of the Castle (Nª Srª do...