HF Ipanema Porto
Porto
What's happening

Where To Eat

Points of interest
Having the Burger as its main theme, the menu was inspired by international gastronomy combined...
More info
Located near Rotunda da Boavista, it is an open space with natural light. It offers exquisite...
More info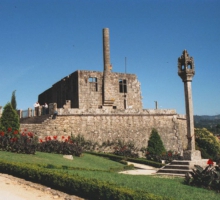 Color, movement, life and culture. All of this abounds in northern Portugal and is possible to find as we plunged into the heart of Minho. The largest...
The most recent of the bridges, inaugurated in March 2003, owes its name to the Infante D. Henrique, the Navigator. This road bridge was projected by the...