Hotel D. Henrique
Porto
What's happening

Where To Eat

Points of interest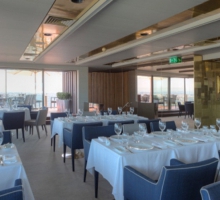 Located on the two top floors of the D. Henrique Hotel and decorated by Paulo Lobo, the 17º...
More info
It is a small religious niche built in 1959 in memory of Padre Américo. It is located in the place where the accident that killed him occurred.
Official Tours provides Walking Tours with an Official Guide to the most characteristic, rich and enjoyable places in Porto. Let yourself be amazed by the...