Hotel da Peneda
Arcos de Valdevez
What's happening

Where To Eat

Points of interest
Day Off - Monday Capacity  - 48 Specialties-"Posta e Costeletão de Cachena " (Piece of Meat and...
More info
Founded in1989, Miradouro do Castelo was the first restaurant in Castro Laboreiro and soon...
More info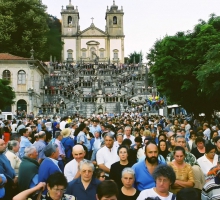 A long time ago the Pilgrimage was realized in August; actually, the Pilgrimage to Our Lady of Peneda "Nª Srª da Peneda" occurred from the 1st to the 8th of...
In the "Peneda-Gerês"?s National Park, "Fraga da Meadinha" is the only wall which can be legally, orderly and safely climbed. Historically "Meadinha"?s...