Hotel da Peneda
Arcos de Valdevez
What's happening

Where To Eat

Points of interest
Our restaurant Castrum Villae stands out for its traditional and care service, representing a...
More info
It is an old country house restored, where abound the ceiling with wooden beams and stone walls....
More info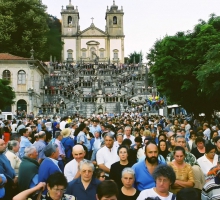 A long time ago the Pilgrimage was realized in August; actually, the Pilgrimage to Our Lady of Peneda "Nª Srª da Peneda" occurred from the 1st to the 8th of...
In the "Peneda-Gerês"?s National Park, "Fraga da Meadinha" is the only wall which can be legally, orderly and safely climbed. Historically "Meadinha"?s...