Hotel "Dom Leal" **
Paredes
What's happening

Where To Eat

Points of interest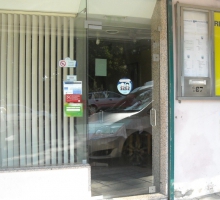 Specialities:Personalize kitchenEntrecote Special Ox (with gratin Mrs. Delfina)Chateaubriant...
More info
The Aqueduto e Tanques de Cimo da Vila (Cimo da Vila Aqueduct and Tanks) is situated in the parish of Vila Cova de Carros. This is a XIX century stone built...
Situated at the mouth of the river Ferreira, this leisure space and home has an area of 3,750 m2, equipped with picnic tables.