Hotel Douro
Porto
What's happening

Where To Eat

Points of interest
19 Jan to 20 Dec 2020
Auditório Municipal de Gaia e Cine Teatro Eduardo BrazãoFamily ConcertsInformations and...
Located near Rotunda da Boavista, it is an open space with natural light. It offers exquisite...
More info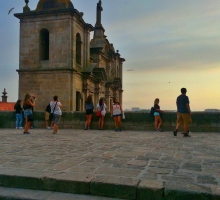 With an historical centre classified as world heritage site by UNESCO since 1996, Porto presents itself as a city made of contrasts, the scenery is...
In Quinta da Boeira, the first references to which date back to 1850 - situated just 5 minutes from the Port Wine Lodges and next the main public and...