Hotel Ibis Porto São João
Porto
What's happening

Where To Eat

Points of interest
Open every day from 8am to 2am Services: McDrive; Children's Space; Baby Changing room; McCafé;...
More info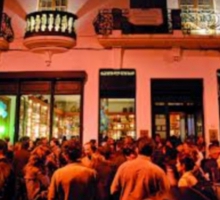 We invite you to join us in this irreverent adventure through the city of Porto. With a different theme every day, join us to see Porto through the eyes of...
This church was built in 1699 by initiative of the University of Coimbra, who held at that time the patronage of the parish of Guifões. It was built on the...