Hotel Malaposta
Porto
What's happening

Where To Eat

Points of interest
24 Nov 2019
This initiative focuses on promoting the cultural participation inside the family nucleus as...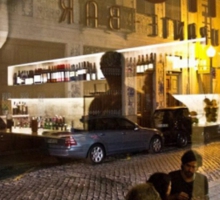 Modern restaurant with signature cuisine connected to Portuguese products, but with...
More info
Bar terrace. This establishment near Cávado with a great view over the river.
More info
With us you will be part of the experience and develop new skills that is, you will participate actively and experience local craft, cook regional dishes...
Born in the county of Felgueiras and on your route (approximately 51 km) passes by Counties Lousada, Paredes and Penafiel, to enter the municipality of...