Mercure Porto Centro
Porto
What's happening

Where To Eat

Points of interest
19 Jan to 20 Dec 2020
Auditório Municipal de Gaia e Cine Teatro Eduardo BrazãoFamily ConcertsInformations and...
The concept is simple: food of high-quality, prepared on the spot, with a large drinks menu,...
More info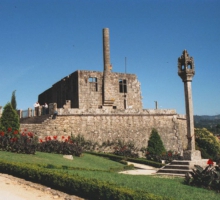 Color, movement, life and culture. All of this abounds in northern Portugal and is possible to find as we plunged into the heart of Minho. The largest...
The Minho, blessed with wonderful landscapes, vineyards and folk traditions, unites two impressive cities: Braga, gifted with a stunning historical and...