NR accommodation
Esposende
Description / Facilities
Capacity: 2 bedrooms | 3 beds
Type: Apartment 2 Bedrooms
Address:
Largo Rodrigues Sampaio
E-mail:
nunolrodrigues@gmail.com
What's happening

Where To Eat

Points of interest
Founded in 1987 by António Costa, today is one of the most famous pastries, due to the precious...
More info
Traditional Portuguese cuisine, with snacks and tapas, with regional flavors.
More info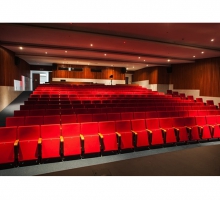 The auditorium has a capacity of 226 seats, including 4 seats for motor impairment, and is geared towards the realization of cultural events, art,...
The Natural Parque  on the North Coast is an area with 18 km of coastline, between the estuary of Neiva River and the village of Apúlia in Esposende. It...