O Preto
Montalegre
What's happening

Where To Eat

Points of interest
29 May to 31 Oct 2019
The Ecomuseu de Barroso presents the second edition of the "OLHAR BARROSO" photography...
23 Aug to 23 Sep 2019
Transcávado takes place on the weekend of September 21 and 22. This event reinforces the...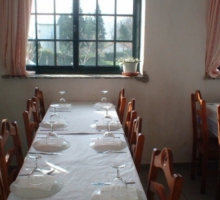 The restaurant is 15 km from Montalegre Village, situated in the centre of Paradela do Rio...
More info
A new and different place that emerged just a few months, situated in the historical area of...
More info
The pole of Ecomuseum of Barroso, situated in the court of the "Boi do povo", works in network with the Interpretive Centre in Montalegre embodying the...
 The "Pitões das Júnias" Cascade in the National Park Peneda-Gerês, is fueled by the crystaline waters that run near the "Santa Maria das Júnias" Monastery....