Paredes Hotel Apartamento
Paredes
What's happening

Where To Eat

Points of interest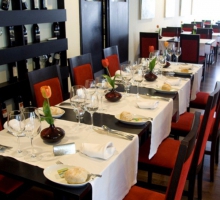 Located in the hotel Paredes Hotel Apartamento, the restaurant "O Tradicional" privileges the...
More info
Inserted in the Goumet Route, the Casa de Chá de Cedovezas (Cedovezas Tea House) is situated in the small village of Pias. This Tea House is the result of a...
The Monte do Pilar has a favoued position from where we can enjoy the surrounding countryside. It houses a modest but pleasant small chapel: the Senhora do...