Paredes Hotel Apartamento
Paredes
What's happening

Where To Eat

Points of interest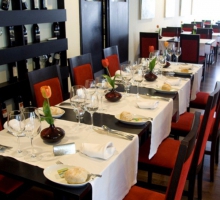 Located in the hotel Paredes Hotel Apartamento, the restaurant "O Tradicional" privileges the...
More info
"The Municipality of Penafiel has ancestral references in the product Gastronomy and Wines.The...
More info
Inserted in the Gourmet Route, the Quinta dos Ingleses (Ingleses Farm) extends by a total of 105 hectares. These were the lands that welcomed the English...
This is the main access avenue to the Furniture Route Pavilion. The Alameda de Portugal (Portugal Alley), in Lordelo, is a large and modern leisure space...