Quality Inn Praça da Batalha
Porto
What's happening

Where To Eat

Points of interest
Restaurant with an excellent view overlooking V.N. Gaia and Oporto.The menu is the perfect...
More info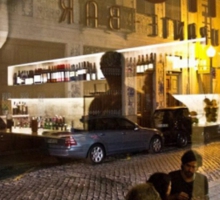 Modern restaurant with signature cuisine connected to Portuguese products, but with...
More info
We are the oldest & cheapest bike and scooter rental in Porto. We are located in the historic center of Porto, in front of the Douro River, right in the...
The gastronomy of Oporto is the mirror of its cultural richness. There are several stories associated with the legends that were told from generation to...