Vila Verde
What's happening

Points of interest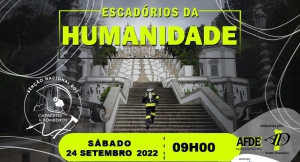 24 Sep 2022
September 24, 2022, come and test your limits as an Firefighter. All professional firefighters...
Santiago RouteThe ?Caminho of Santiago? (Route to Santiago), in Vila Verde, begins at the bridge - Ponte de Prado, passing through several parishes like:...
Dated from the last years of the 16th century, D. Frei Agostinho de Jesus (1588-1609) ordered the construction of this convent. Carlos Amarante got his...