Viewpoint of "Senhora das Treburas"
Montalegre
Description

Spot to admire fantastic views. On the horizon see also the dam of Alto Rabagão.

Location: Montalegre
Where To Stay

Where To Eat
Penedones, Montalegre, Trás os Montes, north of Portugal. The holiday house "Moinho de Brião" is...
More info
Holiday house in medieval village of St Vincent Cha, a prime location at the foot of the Sierra...
More info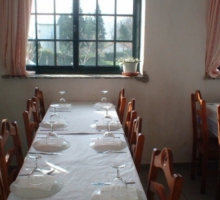 The restaurant is 15 km from Montalegre Village, situated in the centre of Paradela do Rio...
More info
The restaurant is located in Fafião, and there is nothing better to rest from the stress and...
More info