Fafe
What's happening

Points of interest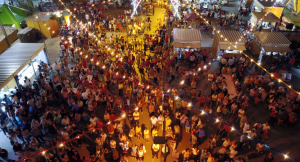 03 to 06 Aug 2023
The "Feira da Terra" market fair is a notable event in the Basto region. It serves to promote...
In 1891, the government authorized the Companhia do Caminho de Ferro de Guimarães (Guimarães Railway Track Company) to build the railway connecting...
To keep local folklore and ethnographic traditions alive, various groups regularly research and collect the traditional dances, songs, costumes and utensils.