Bar dos Mudos Restaurant
Esposende
Description / Facilities
fish and shellfish
Address:
Av. Marginal Cedovém, 4740-031 Apúlia, Portugal
What's happening

Points of interest
28 Sep 2019
Eric Copeland, Allen Halloween, Conjunto Corona, Sereias, Iguanas ou Ohxalá 
Features: This beach, extensive in areal, is bathed in part by the mouth of the river Cávado south. Integrated within the North Coast Natural Park is very...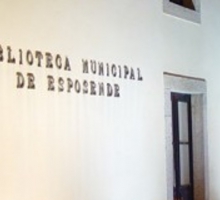 The Municipal Library Manuel de Boaventura is a culture and leisure space, which can be found documentary collections covering various literary, musical and...