Café Snack-bar Sport
Esposende
Description / Facilities
Timetable - 9:00 a.m. to 2:00 a.m.
Address:
Rua Azevedo Coutinho, 8, 4740-339 Fão
E-mail:
luismllopes@gmail.com
What's happening

Points of interest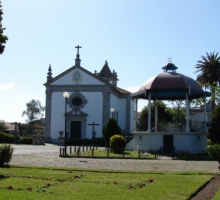 This is a building of beginning of the 18th century and is a perfect example of the distinctive style of the Pilgrims SanctuariesThis particular shrine is...
The Pedestrian Route Network, which running through the town of Fão, a former salt center in the middle ages, with its historic area as the highlight and...