Restaurant Tomás
Gondomar
Description / Facilities
Tomás Restaurant
Address:
Rua Dr. Francisco Sá Carneiro, 930 - 4515-034 Covelo
E-mail:
paulosousa2000@gmail.com
What's happening

Points of interest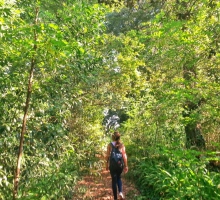 We invite you to join us in this irreverent adventure through the city of Porto. With a different theme every day, join us to see Porto through the eyes of...
Located in Lagoa da Sands, near Crestuma-Lever, has excellent conditions for its users as it allows navigation at any time of year. The Lagoon Sands also...