Restaurante Diplomático
Viana do Castelo
What's happening

Points of interest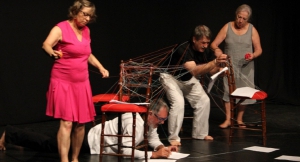 20 to 22 Sep 2019
The Viana do Castelo Transfrontier Amateur Theater Festival, which brings together theater...
10 to 18 Nov 2019
The third edition of the Viana do Castelo Theater Festival, an organization of the Northwest...
This ethnographic museum was created to exhibit and study the identity and folk traditions of the Alto Minho region, in particular those of Viana do...
Viana Tours was founded by MaisIncomum, a cultural, social and recreational association, with no profits. The  project was created by the need of promoting...