Restaurante Pecado Capital
Viana do Castelo
Description / Facilities
Restaurante Pecado Capital
Address:
Praça da Liberdade 4900-542, Viana do Castelo
What's happening

Points of interest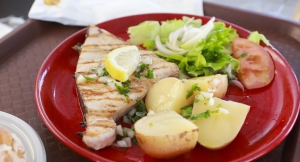 07 to 16 Aug 2020
From August 10 to 20, Vila Praia de Âncora becomes the Capital of Espadarte, attracting the...
The Cultural Center of Viana do Castelo, work of the municipality of Viana do Castelo, located in a privileged area in front of the river, is the new...
The House of Niches (Casa dos Nichos) is a fifteenth century building which has recently been restored for the purpose of housing an exhibition area. In the...