Sabrosa
What's happening

Where To Eat

Points of interest
Cuisine: Typical and Tradicional FoodSpecialites: Roasted loin, traditional codfish, codfish...
More info
Also known as "Buraco d`Água", this restaurant is situated near the Douro River, alongside...
More info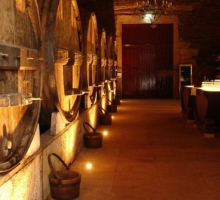 The Quinta da Avessada-Enoteca is an interactive museum commemorating the history and culture of the vine and wine in the Alto Douro region. A historical...
The BB King Park (the name given to the park by propio King of Jazz, on the day that made the concert at this location) is located in the town of Sabrosa,...