Baião
What's happening

Where To Eat

Points of interest
The Restaurant Churrascaria Zezerense has by speciality the grill dishes. However the codfish...
More info
It is a typical restaurant where the Roasted Lamb with Rice and Potatoes, the Beef Tenderloin,...
More info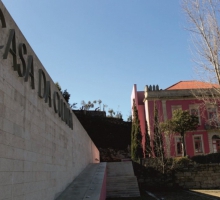 The Academy of Arts in Cinfães , whose holder entity is the Artistic Society and Musical of Cinfães, by order of the Secretary of State for Education and...
The Quinta da Covela is located on the right bank of river Douro and was blessed by nature: it has an amphitheatric shape faced south, it has a microclimate...