Vila Verde
What's happening

Where To Eat

Points of interest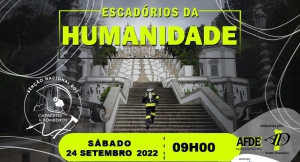 24 Sep 2022
September 24, 2022, come and test your limits as an Firefighter. All professional firefighters...
The Pelourinho (Pillory) of Larim, probably built in the 16th century, is situated in ?Casa da Torre? (Tower House), in the parish of Soutelo, primarily...
From this place, at about 8 km from the city, it is possible to have a wonderful view over the city of Braga, Barcelos and Vila Verde, as well as the path...