Viana do Castelo
What's happening

Where To Eat

Points of interest
24 Nov 2019
This initiative focuses on promoting the cultural participation inside the family nucleus as...
Bar terrace. This establishment near Cávado with a great view over the river.
More info
The Monastery of S. Bento da Vitória is located in the parish of Vitória, in the heart of Oporto. It was classified as National Monument in 1977 and it is...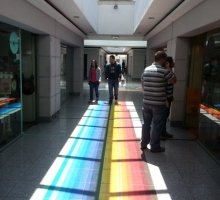 The contemporary art museum is much more than just a museum, It´s the main foundation responsible for the dissemination of the art in the city and the...