Espinho
What's happening

Where To Eat

Points of interest
An intimate space to enjoy the tasty piglet, among other delicacies. Intimate, cozy for having...
More info
FEST is held since 2005, the fourth week of June at the Multimedia Centre of Espinho. Film and educational event, worldwide, is divided into various...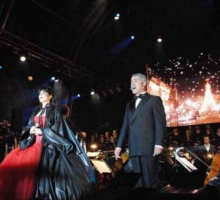 All the main streets are illuminated. In every block, the nativity scenes make us feel the Christmas time. In the center of Oporto, the shopping bustle...